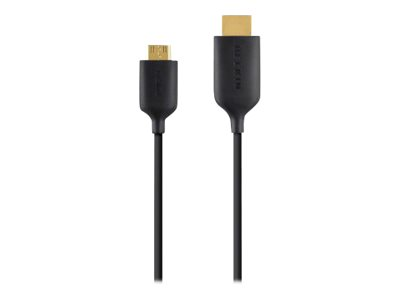 Informasjon

7.1 digital surround sound
24k gold-plated connectors
HKMI (Type A) to HDMI (Type A) connectors
4K cinema resolution

Unleash the world of full HD 3D cinema-quality movies at home! With bandwidth speeds of up to 10.2 Gbps, this cable is designed for home theater enthusiasts who demand the most from their 3D-HDTV and high-end AV equipment. HDMI cables from Belkin are constructed beyond industry standards to achieve peak performance thus optimizing your viewing experience in resolutions four times that of today's 1080p standard.