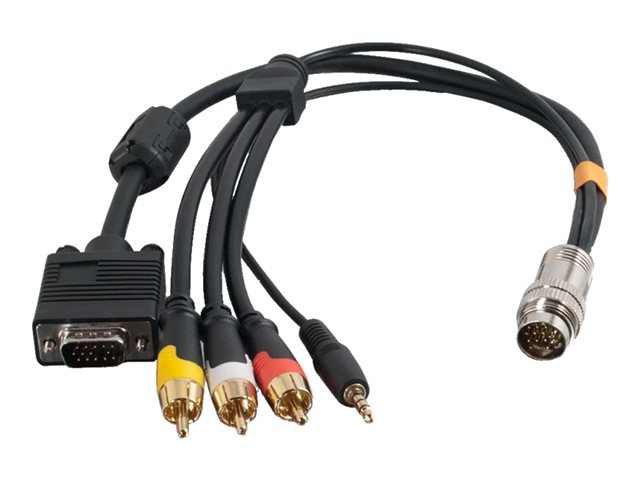 Informasjon

Delivers crisp video and high-fidelity audio from source device to display
Integrates all technology in the room with a single cabling system, laptops, projectors, DVD players, interactive whiteboards and more

RapidRun is designed to be the standard for in-wall audio/video installations. Using pre-terminated break-away flying leads and wall plates with an in-wall runner ensures flexible, efficient, high quality connections for all types of equipment, with no field terminations.

Ideal for educational and institutional installations, this flying lead sends PC video, 3.5 mm stereo audio and RCA composite audio/video over one cable. It is commonly used on the display end of classroom setups with the corresponding wall plate used at the teacher's station.