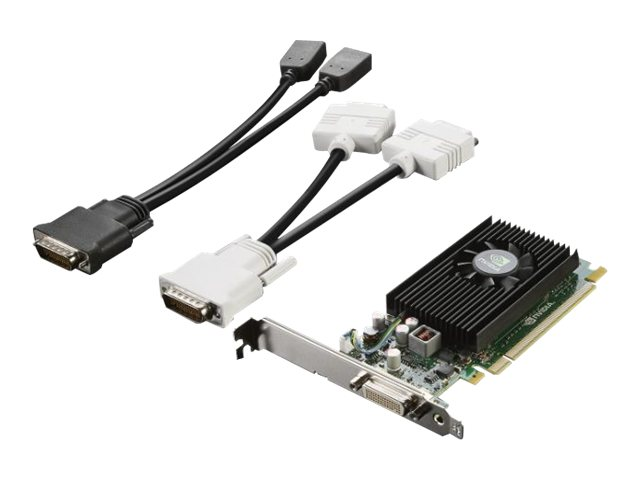 Informasjon

PCI Express generation 2 x 16 low profile graphics adapter
DDR3 memory configuration
14 Gbps memory bandwidth
48 NVIDIA's CUDA cores
523 MHz core GPU clock
875 MHz memory clock
Single 59-pin DMS-59 connector
Full support for the Microsoft DX 11, Shader Model 5.0 environment
OpenGL 4.3 support
Kepler architecture
BIOS features: serial ROM, UEFI supported
HDCP supported
Digital display support
VESA DisplayPort output
Single-link DVI-I output

The ThinkStation NVS 315 Graphics Card delivers exceptional flexibility and compatibility that lets you get the most from your existing display infrastructure. Drive all your display Port, DVI and VGA displays, regardless of display connectivity or chassis size. You can even power two Ultra-high resolution displays simultaneously at up to 2560x1600 using the ThinkStation NVS 315's proven combination of hardware and software. Take advantage of 1 GB of on-board frame buffer memory to interact with more visually compelling content on larger high-resolution displays.

The ThinkStation NVS 315 Graphics card offers the latest in graphics and display technologies along with industry-leading, multi-display management capabilities in a power-friendly, low-profile form factor, and provides multiple choices to customers with an additional Low-Profile bracket, DMS-59 connector, DM-59 to Dual DVI (single link) Dongle and DMS-59 to Dual Display Port Dongle.