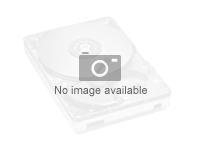 Informasjon

7,200 rpm HDDs deliver NL SATA device reliability and largest capacity performance in the IBM HDD family
NL SATA drive-to-host interface supports up to 6.0 Gbps burst rate
3.5-inch, slim-line form factor optimizes storage capacity
Hot-swap and simple-swap versions of the IBM NL SATA 3.5-inch HDDs are available
For optimal performance with 512e drives, the host system software stack must be 512e aware

As additions to the IBM System x family of 3.5-inch NL SATA HDDs, the 7,200 rpm, 6 Gbps 3.5-inch hot-swap and simple-swap HDDs offer the highest-density drive options and provide a broad selection of choices to satisfy a wide range of applications. The drives are 512 emulation (512e) HDDs, a type of Advanced Format drive that is a technology for increasing drive capacities while maintaining data integrity. These drives are positioned at the top of the IBM NL SATA HDD line.