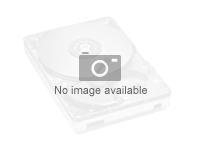 Informasjon

7,200 rpm speed to optimize performance
Outstanding reliability that enables operation in RAID environments without compromising application performance or availability
A 3.5-inch wide, NL form factor that allows maximum installations in supported System x systems

These 7,200 rpm HDDs provide 3.5-inch form factor options that can be used as simple-swap SATA drives. The HDD offerings for the IBM System x family of 3.5-inch SATA HDDs are the highest performing SATA options and provide a wider selection of choices to satisfy a range of applications. These drives are positioned at the top of the IBM SATA HDD line based on increased performance.