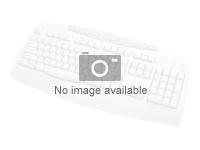 Informasjon

Integrated UltraNav lets you use TrackPoint, touchpad, or both pointing devices
Two-port USB hub for attaching additional USB devices
External keyboard enables ThinkPad speaker volume, external monitor control, brightness, system sleep and suspend

The ThinkPad UltraNav USB Keyboard is the ultimate accessory for the ThinkPad or NetVista user. Utilizing the same keyboard and UltraNav pointing device hardware as the legendary ThinkPad system, this keyboard lets all users share the ThinkPad experience. The same keyboard as ThinkPad systems, offering the same look and feel whether using a NetVista or ThinkPad, or with a port replicator or docking station.