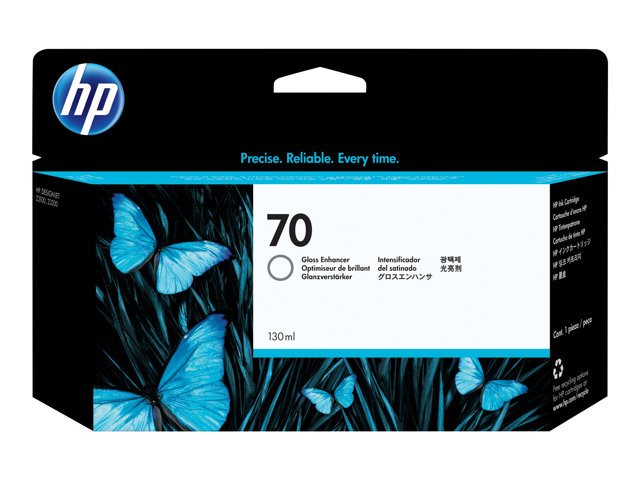 Informasjon

Unngå sløsing og omarbeiding som kan koste tid og penger
Enkel og problemfri utskrift
HP Gloss Enhancer fungerer sammen med originalt HP fotoblekk på fotomedier med glanset, halvglanset, silkematt og luster finish

Print just what you envision. Then print it again, confident you will get the same uniform gloss. HP Gloss Enhancer produces prints with gloss uniformity from highlights to shadows on gloss and semi-gloss photo media.