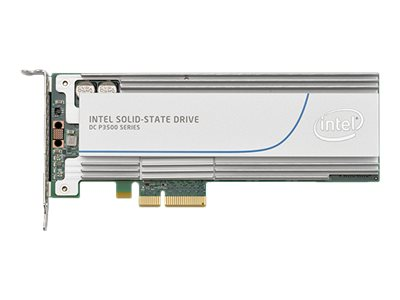 Informasjon

Consistently high IOPS and throughput
Sustained low latency
Enhanced power-loss data protection
Power loss protection capacitor self-test
Out of band management
Thermal throttling and monitoring

The Intel SSD DC P3500 series is a PCIe SSD architected with high performance controller interface delivering leading performance, low latency and QoS (Quality of Service). Matching the performance with world-class reliability and endurance, Intel SSD DC P3500 series offers great capacity and compact form factor. It also delivers excellent sequential read performance and sequential write speeds.