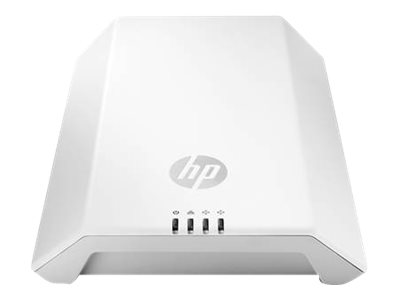 Informasjon

Simplified wireless LAN administration with clustering technology
Robust guest access captive portal features

HP M330 Dual Radio 802.11ac Access Point series delivers high performance 3x3:3 MIMO technology with simultaneous 1.3 Gbps IEEE 802.11ac performance and up to 450 Mbps IEEE 802.11n support and increased range to 802.11 clients to support increasing mobile device densities and video applications. They support standalone operation as well as "clustering" of up to 16 HP M330 Access Points to accommodate wireless coverage of small to midsize locations. They are fully compatible with the high-speed IEEE 802.11ac and IEEE 802.11n wireless standards, and backward compatible for legacy IEEE 802.11a/b/g support.