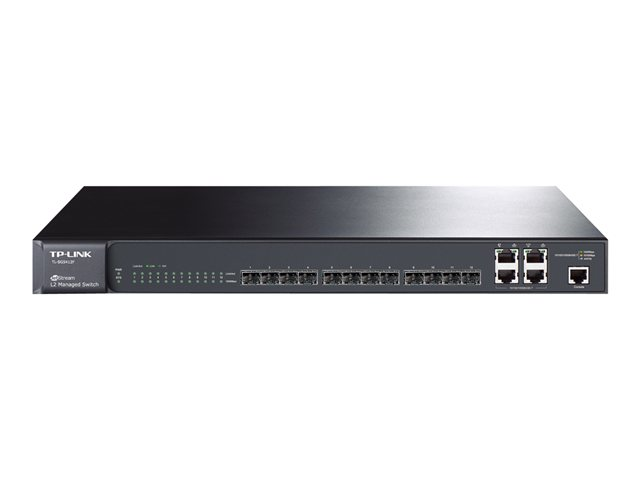 Informasjon

High switching capacity
Virtual stackable
Comprehensive security strategy
Enterprise level manageability and resiliency
Optimized voice and video applications
ACL, 802.1X authentication, port security, IP filtering, storm control, DHCP snooping, IP source guard and Dos defend provide you robust security strategy
L2/L3/L4 QoS and IGMP snooping optimize voice and video application
SNMP, RMON, WEB/CLI/telnet log-in bring abundant management policies

Designed for workgroups and departments, TL-SG5412F from TP-LINK provides full set of layer 2 management features. It delivers maximum throughput where you need it - to high-performance workgroups at the edge of the network, or as an aggregation layer device in business networks. Moreover, TL-SG5412F switch also comes equipped with 4 1000BASE-T ports, giving you greater network flexibility.

This TP-LINK L2 managed switch has robust security and management features. An advanced Access Control List (ACL, L2 to L4) and the TP-LINK strong safeguard provide security coverage from core to edge and protect against broadcast storm, ARP and Denial-of-Service (Dos) attacks, etc. Quality of Service (QoS, L2 to L4) provides enhanced traffic management capabilities to move your data smoother and faster. Anymore, the easy-to-use web management interfaces, along with CLI, SNMP and RMON, mean faster setup and configuration with less downtime. For workgroup and departments requiring cost-sensitive layer 2 switch, and additional Gigabit capability, TP-LINK L2 fully managed Switch TL-SG5412F can provide you the ideal access-edge solution.