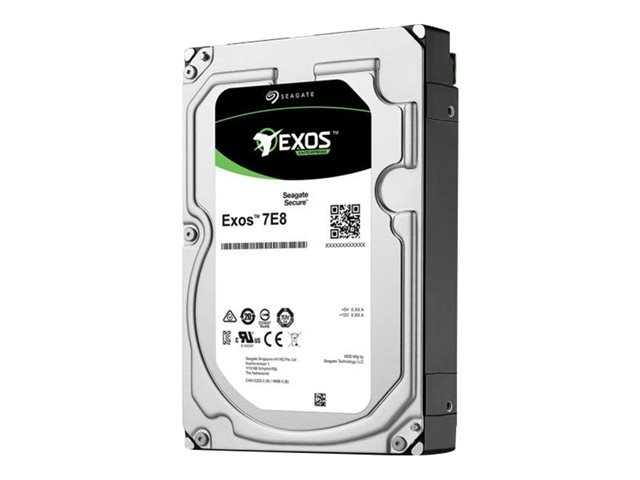 Informasjon

Quickly access and store critical data with blazingly fast random performance - over 100% faster than the previous generation
Enjoy peace of mind with field-proven, ninth-generation technology for reliable access to unstructured data - all in the same 3.5-inch footprint!
Helps to ensure 24 x 7 uninterrupted performance - every transaction, every day
Efficiently delivers easy integration into replicated and RAID bulk storage systems with 12 Gb/s SAS and SATA 6 Gb/s interface options

Supporting the industry's best response times for an 8TB nearline drive, Seagate's Seagate Exos 3.5 HDD enables the fastest data transfers thanks to our comprehensive advanced caching technology. When building maximum density server and storage solutions with Seagate's Seagate Exos 3.5 HDD, you can rest easy knowing that your storage infrastructure can scale to meet your growing capacity needs while offering your users a consistent and predictable response rate.