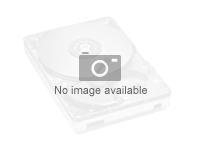 Informasjon

Solid State Speed for fast, responsive system performance
Innovative use of NAND Flash memory delivers affordable performance and capacity

The ThinkPad 500 GB/8 GB 6 Gb/s 2.5" SATA Hybrid Drive option provides a robust thin design, enabling you to seamlessly upgrade from the primary hard drive of supported ThinkPad laptops. This affordable option provides solid-state speed for fast and responsive system performance with 8 GB NAND Flash memory. For additional storage and backups, install this drive as a second hard drive using the ThinkPad 9.5 mm SATA Hard Drive Bay Adapter IV (0B47315).