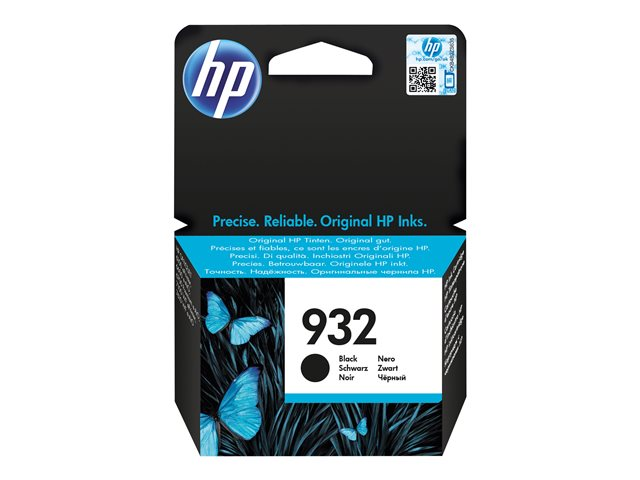 Informasjon

Ensure dependable, high-quality results with every print
Print laser-quality documents with sharp black text that resists water and fading
Get superior laser-quality business documents with sharp black text

HP 932 svart Officejet-blekkpatron gir utskrift i profesjonell kvalitet på side etter side. Få dokumenter og markedsføringsmateriell med svart tekst i laserkvalitet, og enkel resirkulering av patroner.

Sikre pålitelige resultater i høy kvalitet for hver utskrift. Bruk HP Officejet-blekk og imponerende pålitelighetsfunksjoner for problemfri konsistens, side etter side. HPs skrivere, blekk og papir er laget og testet sammen for å gi optimale resultater.

Skriv ut dokumenter i laserkvalitet med skarp, svart tekst som motstår vann og falming. Dokumenter og markedsføringsmateriell tåler til og med bruk av merkepenner.