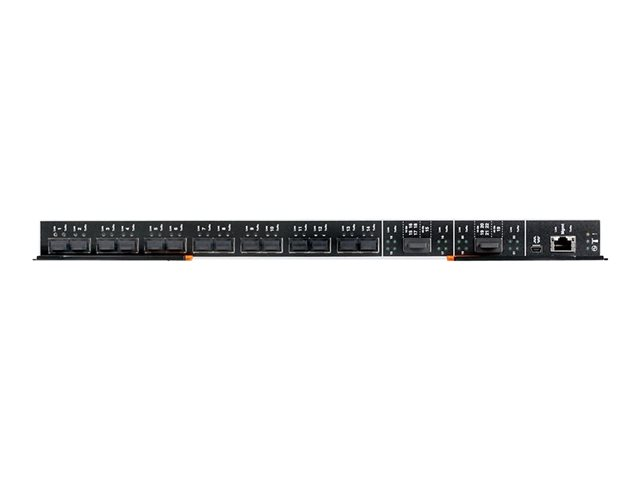 Informasjon

Convergence and flexibility
Increased network performance
Pay as you grow flexibility
Optimized network virtualization with virtual NICs
VM-aware networking
Simplify network infrastructure
Integrate network management

The IBM Flex System Fabric CN4093 10Gb Converged Scalable Switch provides unmatched scalability, performance, convergence, and network virtualization, while also delivering innovations to help address a number of networking concerns today and providing capabilities that will help you prepare for the future. The switch offers full Layer 2/3 switching as well as FCoE Full Fabric and Fiber Channel NPV Gateway operations to deliver a truly converged integrated solution, and it is designed to install within the I/O module bays of the IBM Flex System Enterprise Chassis. The switch can help clients migrate to a 10 Gb or 40 Gb converged Ethernet infrastructure and offers virtualization features like Virtual Fabric and VMready, plus the ability to work with IBM Distributed Virtual Switch 5000V.