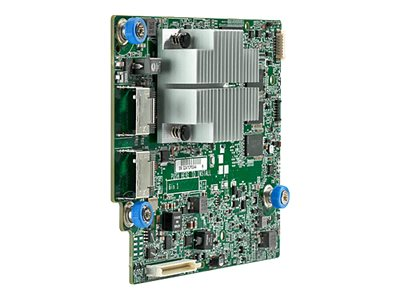 Informasjon

Increased performance for applications
Configuration is efficient and simple

Are you looking to protect your data with storage inside the server or secure encrypt your data without occupying a PCIe slot? The HP Smart Array P440ar Controller is a Flexible Smart Array, 12 Gb/s SAS RAID controller that provides enterprise-class storage performance, increased internal scalability with SAS Expander Card, and data protection for HP ProLiant Gen9 rack and tower servers. It features eight internal physical links and delivers increased server uptime by providing advanced storage functionality, including online RAID level migration between any RAID levels with flash backed write cache (FBWC), global online spare, and pre-failure warning.