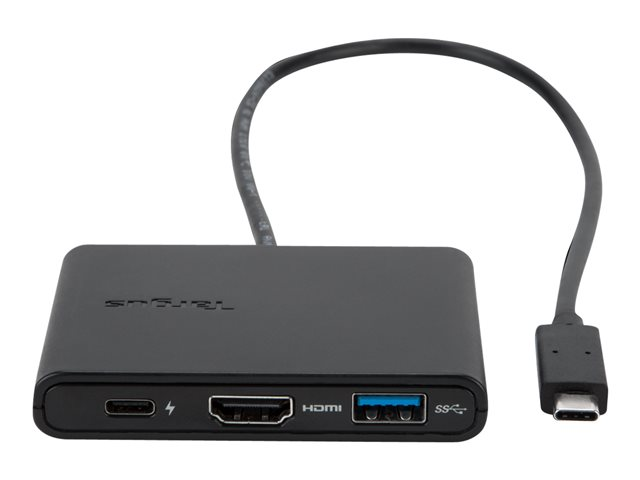 Informasjon

Universal compatibility for USB-C devices - use with your laptop, phone, tablet & wearables
Maximize connectivity & productivity - deliver power (over USB-C), video (over HDMI) and data (over USB-A) from one USB-C port
Supports DisplayPort alt mode up to 4K at industry leading speeds
The USB-C port is power enabled up to 60W
USB-A data speeds of up to 5Gbps

To create a powerful workstation from a single-port USB-C laptop or tablet, the Targus USB-C Multiport Video Adapter will help you connect more. It instantly adds peripherals like thumb drives or an external display. And where this adapter excels is its ability to support HDMI 2.0, and thus provide the capability for additional viewing real estate. The use of an external monitor provides visual access to information in two places, eliminating the disruption and time lost when flipping between windows. The adapter also supports power pass-through for charging your laptop and/or your peripherals, as well as data transfer at speeds of up to 5 Gbps.