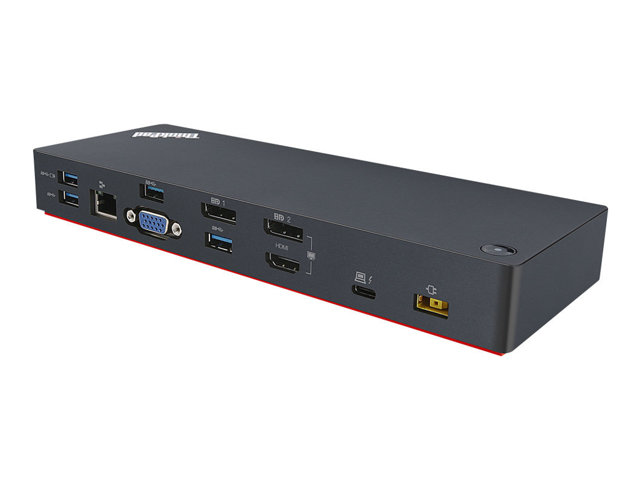 Informasjon

A power hub on your desk
All your peripherals - just how you want them
Lightning fast big data transfer
Enterprise IT companion

The ThinkPad Thunderbolt 3 Dock is an unmatched docking solution powered by Intel Thunderbolt 3 technology. All together 13 ports available enables you to connect all your devices while rapidly charging your system via the USB Type-C port. It delivers conclusive 4K video performance with lightning fast data transfer. Having your most productive and space saving workstation as simple as connecting your notebook or tablet to the ThinkPad Thunderbolt 3 Dock.