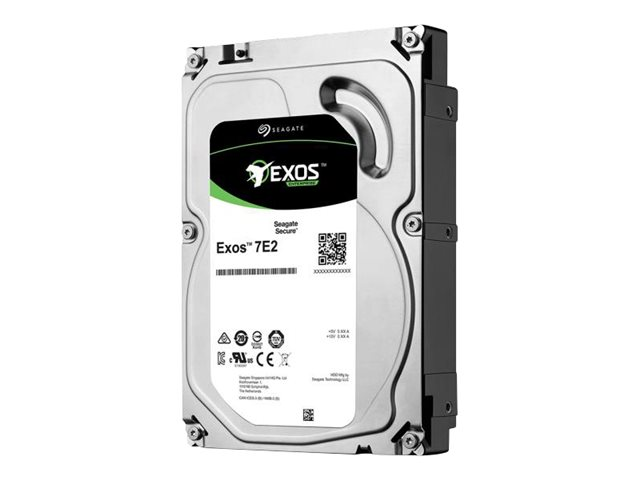 Informasjon

Entry-level 3.5-inch enterprise drive storage with conventional magnetic recording (CMR) technology
SATA 6 Gb/s interface in industry-standard format (512 native) for easy integration into replicated and RAID multi-drive legacy storage servers and systems
Advanced cache, on-the-fly error-correction algorithms for accurate data storage
Industry-leading rotational vibration design helps ensure consistent performance in dense multi-drive systems

Supporting the industry's best response times for an 8TB a nearline drive, the Seagate Enterprise Capacity 3.5 HDD enables the fastest data transfers thanks to our comprehensive advanced caching technology.Meet your storage workload requirements in the most efficient and cost-effective data center footprint available on the market. With innovative technology advancements like PowerBalance, PowerChoice and RAID Rebuild, you can customize your bulk storage requirements for even greater improvements in your TCO.

When building maximum density server and storage solutions with the 8TB Enterprise Capacity 3.5 HDD, you can rest easy knowing that your storage infrastructure can scale to meet your growing capacity needs, while offering your users a consistent and predictable response rate. Built to support enterprise-class nearline workloads of 550TB/yr, and backed by 2M hours MTBF as well as a 5-Year Limited Warranty, the Enterprise Capacity 3.5 HDD helps to ensure you can meet all of your bulk storage SLAs.

High capacity storage for multi-drive chassis requires predictable and reliable performance. The Enterprise Capacity 3.5 HDD is built to support enterprise-class nearline workloads of up 550 TB per year, which is up to 10x the rated workload of desktop HDDs. Clearly, the Enterprise Capacity 3.5 HDD can help to ensure that you meet your rigorous bulk storage SLAs. Choose from 12 Gb/s SAS or SATA 6 Gb/s interfaces for easy integration into existing platforms.