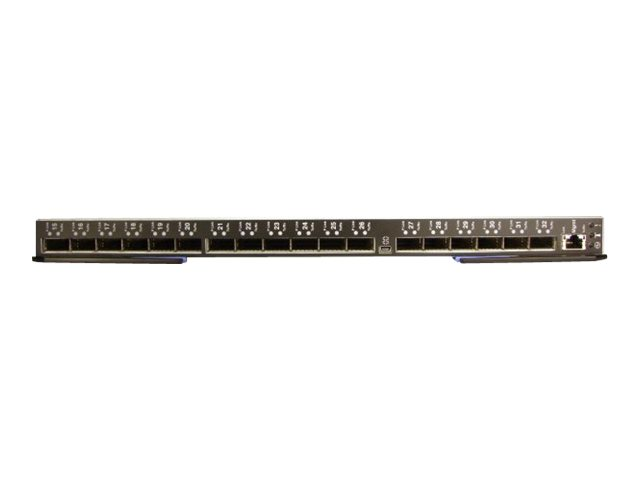 Informasjon

End-to-end 40Gb connectivity with non-blocking throughput and less than 0.7 µs latency node to node
Ideal for clients running Ethernet infrastructure in high speed trading, Web 2.0, virtualization, and cloud computing
Enables clients to maximize compute usage by removing an I/O bottleneck
Low power consumption with less than 0.1 watts per Gbps
Can linearly scale to larger node counts to create a low latency clustered solution and reduce packet hops
Reduces cabling up to four times, which simplifies deployment and maintenance

The IBM Flex System EN6131 40Gb Ethernet Switch in conjunction with the EN6132 40Gb Ethernet adapter offer the performance that you need to support clustered databases, parallel processing, transactional services, and high-performance embedded I/O applications, which reduces task completion time and lowers the cost per operation. This switch offers 14 internal and 18 external 40Gb Ethernet ports that enable a non-blocking network design. It supports all Layer 2 functions so servers can communicate within the chassis without going to a Top-of-Rack (ToR) switch, which helps improve performance and latency.