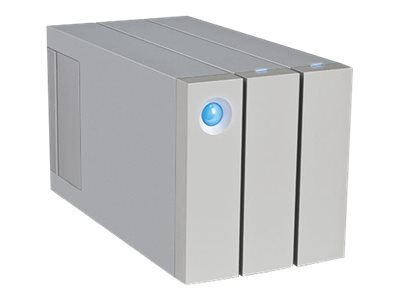 Informasjon

Shocking speeds
Dual Thunderbolt 2 ports for 4K workflows
Innovative design with RAID for reliability

The LaCie 2big offers game-changing speeds, compatibility, and usability for backup, file transfers, and 4K workflows. It also features Thunderbolt 2 transfer interface speeds and hardware RAID. And thanks to USB 3.0, it can be connected to nearly any computer. Its industrial design crushes the competition, making giant leaps forward for professional usability and reliability.