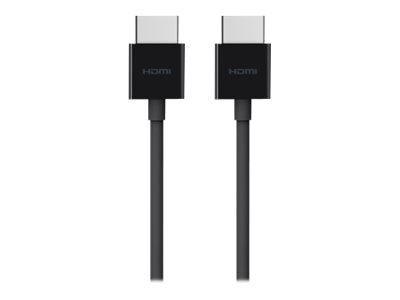 Informasjon

Higher bandwidth
Ideal for high dynamic range video
Faster refresh rate for smooth picture
Ideal length for laptop to HDTV setup

Feature-rich content at higher resolutions needs ultra-reliable connectivity to stream smoothly between devices. This cable supports higher bandwidth delivering faster refresh and eliminates motion blur for a smooth clean picture. Designed to fit seamlessly into your home environment, this minimal cable is the perfect length to connect your laptop or streaming device to your HDTV setup.