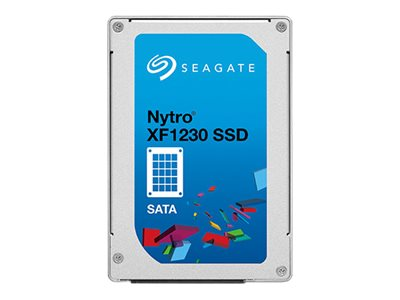 Informasjon

Easy deployment in legacy storage infrastructures with SATA 6 Gb/s interface
Consistent IOPS performance with low latency for faster random access
Power-optimized for active workloads with less than 4.8 W power consumption
Reduced TCO thanks to lower power and cooling costs
Enhanced enterprise reliability and data protection

Faster random access performance makes SSDs the perfect solution for read-intensive workloads. With 1/30th the latency of traditional business-critical storage solutions and 98K sustained random read IOPS, the Nytro XF1230 can dramatically boost performance.

Squeeze more processing power out of existing servers. Plug-and-play deployment in standard 2.5" slots means you can upgrade storage with zero hardware or software investments. And the Nytro XF1230 can reduce your TCO thanks to lower power and cooling costs.

The Nytro XF1230 consumes less than 4.8 W of active power, helping to slash power usage while increasing performance - especially when deploying high-load services that trigger continuous active workloads.