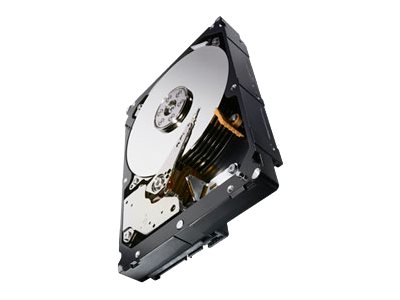 Informasjon

High-capacity large form factor enterprise drive for demanding data growth
Sixth-generation drive technology with SAS and SATA interfaces for 24 x 7 reliability
Enhanced error correction, super parity and end-to-end SAS-based data integrity for accurate data storage
Best-in-class rotational vibration tolerance ensures consistent performance
Improved power and cooling efficiencies with low power consumption and on-demand PowerChoice technology
Multi-drive firmware maximized for enterprise RAID system availability
Robust performance with dual processors, ramp load technology, top-cover attached motor and humidity sensor for optimum performance in all chassis

The Seagate Enterprise Capacity 3.5 HDD V.3 features the large capacities in a 3.5-inch form factor. Build cost-effective maximum capacity storage solutions with enterprise-class, 7200-RPM drives.

Among 3.5-inch form factor drives, the Seagate Enterprise Capacity 3.5 HDD V.3 features the low operating power in the industry-less than 10.68 W on average. Additionally, Seagate Enterprise Capacity 3.5 HDD V.3 hard drives further power reductions with enhanced PowerChoice technology. Purpose-built for enterprise environments, the PowerChoice feature enables the T10-compliant power management standard, allowing organizations to tailor systems for optimal energy usage resulting in up to 90% more power savings.