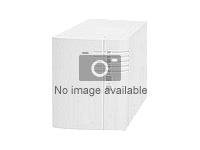 Informasjon

Catastrophic event protection
Building wiring fault indicator
Protection working indicator
Catastrophic event protection

SurgeArrest components such as MOVs and Thermal fuse ensure instantaneous reaction to lightning strikes and wiring faults. If the surge components are damaged due to power spike or over voltage, excess power cannot reach your equipment. Unlike the APC SurgeArrest products, most surge suppressors continue to let power through even after circuits have been damaged, leaving your equipment exposed to other damaging surges. This LED informs users of potentially dangerous wiring problems in the wall circuit.