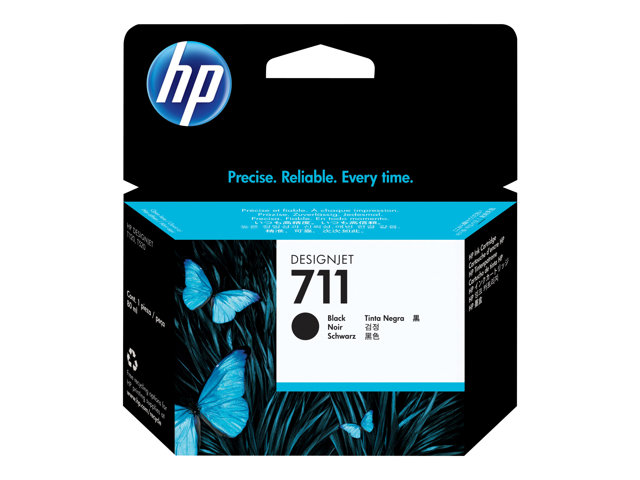 Informasjon

To get the consistent quality you need, look to original HP supplies designed with your printer as an optimized printing system to provide accurate lines, sharp detail, and rich color quality
Imagine the impact you can make with clear, easily readable drawings and colorful, powerful presentations
Original HP ink delivers a unique combination of quality and resilience - see sharp lines in fast-drying, smudge-resistant prints

HP 711 80 ml svart blekkpatron sørger for konsistente, presise resultater. Oppnå stor streknøyaktighet i hurtigtørkende, smittebestandige utskrifter. Originalt HP-blekk er utviklet og testet sammen med skriveren for å gi konsistente resultater.

Prøving og feiling koster tid. Prøv originale HP-rekvisita som er konstruert sammen med skriveren i et optimalisert utskriftssystem for streknøyaktighet, skarpe detaljer og rik fargekvalitet, for å få den konsistente kvaliteten du trenger.

Velg riktig størrelse for ditt behov og budsjett uansett om du skriver ut litt eller mye. Velg mellom 38 ml svart blekkpatron for lave utskriftsvolum og 80 ml svart for høye volum.

Tenk deg effekten du kan gjøre med klare, godt lesbare tegninger og fargerike, virkningsfulle presentasjoner. Originalt HP-blekk gir en unik kombinasjon av kvalitet og bestandighet - få skarpe linjer i hurtigtørkende, smittebestandige utskrifter.